About Toronto Shed Builders – Lee Sheds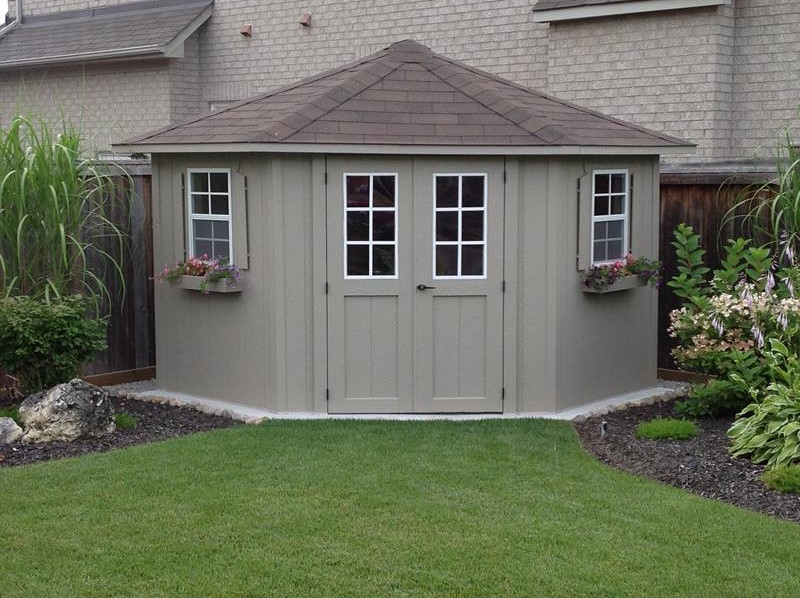 Things to Know About Lee Sheds
Lee Sheds is directed by someone who has been building small buildings for 35 years..
Everyone is properly trained to do their job professionally.
Customer satisfaction is very important to us.
Our aim is the best quality at the lowest price, meaning
Quality materials and craftsmanship produce the product.
We provide both standard and custom products.
We do not sell pre-cut kits or prefabricated sheds. All Lee Sheds are built on-site by our own qualified installers. We do not use subcontractors.
The process from ordering to delivery is simple and informative.
We require a 5% deposit on standard products , 30% on custom.
We take visa, mastercard, and cheques.
LAST BUT NOT LEAST – We are here to assist you in getting what you want.
Warranty
The warranty on all Lee Sheds© products is a 2 year warranty that covers all materials + workmanship.
The warranty is valid based on the following:
Painting + caulking must be done within 6 months of installation.
Landscaping around bottom of unit must allow for ventilation under floor. (Units with wood floors)
---
Our products are built with care and craftsmanship to last many years utilizing the following materials
Floor – 2×6 Pressure Treated Runners

2×4 Joists, 12″ on centre
5/8 plywood on top of floor or 5/8 premium O.S.B.

Walls -6′ walls: 2×4 construction 24 " on centre

higher walls: 2×4 16″on centre

Siding -pre-primed smart panel

cedar 6″ V-joint (horizontal or vertical)
Vinyl available in different styles and colours

Roof -2×4 24″ on centre

7/16 O.S.B. Waferboard
Asphalt Shingles (brown or black)
Cedar Shingles are available as an option
---
Note: We put roof overhangs on all of our buildings.
Trim (fascia around roof and corner trim) is available in smart Trim(Primed) or cedar.
If you're looking for a professional Ontario shed builder, then give us a call today at 1-866-893-9511 or complete our request estimate form.