3 Reasons To Invest In A New Shed For Your Property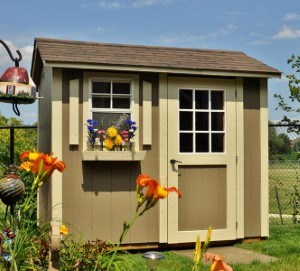 As a responsible homeowner, you are all about making smart investments for your home. For you, any potential project needs to not only increase the value of your home overall, but also needs to provide you with an increase in function as well, and whether you realize it or not, having a brand new shed constructed is a project that can check both of those boxes. If you have been on the fence about whether or not building a new shed is a project that you want to invest in, then this article is for you. In it, our team of skilled shed professionals has taken the time to highlight a few of the best reasons to invest in a new shed area for your property. We hope you will take the time to read through this short article and give our team of professionals a call today to schedule your project.
Your Garage Is Overflowing
If you are one of the many homeowners out there who is unable to use your garage space due to an abundance of clutter that has just built up over the years, you are the perfect candidate for a new shed. Having a new shed constructed allows you to give your home that extra storage space you need to clear out some of that clutter that is making it difficult to move around your home and free up space in your garage for your car to be parked once more. A new shed can be a particularly helpful place to store any of your yard working tools and equipment that might be inconvenient to store in other areas of your home.
You Need A Workspace
Whether you take on craft projects as a hobby, or it is part of your livelihood, having an organized, defined workspace is essential for being able to stay productive and allows you to indulge in your passion without having to worry about putting everything away after every session. If you are in desperate need of a new workspace, a new shed can easily serve that purpose. By investing in a shed workspace, you can give yourself a convenient area to work on all of your projects without having to bump into your car or have to dodge other household clutter in order to move about while doing your work.
Your Expensive Tools & Lawn Care Equipment Need A Home
While good lawn care equipment and the proper tools are necessary for helping to keep your home in good working order and looking its best, they can be very inconvenient to store properly even at the best of times, but by having a new shed constructed, you can give your valuable tools and equipment a permanent home that gives them the protection they need without having them in the way.
If you are looking for a professional Ontario shed builder, give us a call today at 1-866-893-9511 or fill out our online request form.