3 Things To Consider When Picking A Storage Shed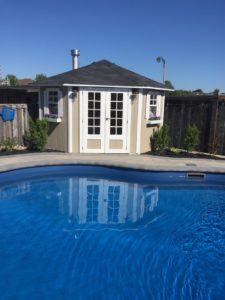 Making the wise decision to add a storage shed to your property is something that you can greatly benefit from. Be it a traditional shed or something more specific like a pool cabana, this building offers you storage.
Of course, as with any product, the key to making sure you're satisfied with the final results is to make sure you pick just the right one. While there are more than 3 things to consider, these are the top ones to help you make the perfect choice.
Making the Smart Choice
Before adding a storage shed to your home, make sure you pick one you are going to be happy with, long-term.
Make sure you get the right size. If you're going to invest in this type of add-on for your property, make sure it's adequate. It's pointless to buy a shed that still doesn't offer you as much storage as you need. On the other hand, you don't want to end up with one that's so large it seems in the way and doesn't allow for you to do other things you had planned on.
Even though your shed has to serve a purpose doesn't mean it has to look utilitarian. The style should still enhance the overall visual aesthetics of your home and property. There are so many looks and styles these days and there is no reason to settle for something that's less than you like. Also, make sure it works cohesively with the look instead of standing out, for all the wrong reasons.
Pick the right material. Your shed is an investment and the better the material, the longer the lifespan. Know the options you have and choose what works with your budget but that will also provide you with the peak performance and longevity you want.
When it comes to finding the right Ontario custom shed builder, give Lee Sheds a call.
If you're looking for a Toronto shed builder for custom shed construction in Ontario, please call 1-866-893-9511 or complete our request estimate form.