King City Shed Builders – Lee Sheds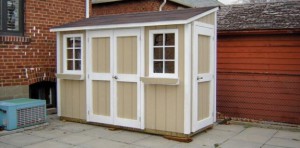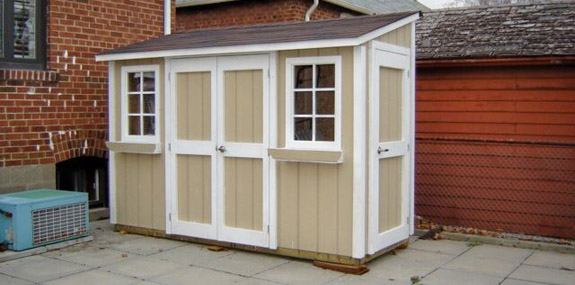 Did you know that some of the more modern sheds are designed for more than just storage? And these sheds are beautiful too. Some of them are designed to look like miniature cottages or houses, and they come with all the trimmings you can think of. They have windows, finished floors, and even flower boxes, decorative doors, and roof accessories too.
These types of sheds are much larger than most of the ordinary outdoor storage sheds, and they can be used for a variety of things. You can turn one into a beautiful spacious garden potting shed for instance, or use one as a wood shop, painting and art studio, or even as a small office.
Regardless of how you want to use these special types of sheds, you'll usually want to set it up with electricity and all the finished trimming from the start. By having finished flooring for instance, and walls, with electrical lights and outlets, you can easily turn this type of shed into a very nice office space. When you create a beautiful office space like this outside your King City home, since it's still in your backyard it's not only convenient to use, but it will save you money, as you won't need to rent office space, or commute. In fact, it's a lot like having an extension on your home, it's simply not attached.
With your office space out in a special shed in the back yard, you'll be able to clear some of the clutter inside your King City home, and make room for other things. Plus you're able to have quiet and privacy while you're working, just by going out back to your special shed. And last but not least of course, these types of beautiful sheds really improve both the look and the value of your King City property.
With over 35 years professional small building experience in all aspects and styles, Lee Sheds is equipped to get the job done right.
We offer a wide range of product options for the customization of your Ontario shed or backyard structure. Contact Lee Sheds today for all your shed building needs!
Zip Codes We Provide Sheds in King City:
L7B 1J6
Recent Articles About King City Sheds:
Recent Articles
If you're looking for a professional King City Shed Builder or Shed Construction Company in King City Ontario, please call 1-866-893-9511 or complete our request estimate form.